We just returned from the USA wake Surf Nationals and we're absolutely convinced we're all crazy.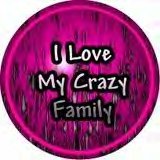 We're a big family of misfits, not in a big way, but in this quirky, funny not quite right way. Who else would spend so much money to gather in far off places and spend time together? It's a little bit crazy.
The contests are filled with all manner of problems. The judging and the scoring system are just bad at times. The rules inconsistently applied the results, sometimes just aren't right.
BUT the people involved in the process are trying and that's important. None of us is perfect, lord knows the systems employed aren't even close, but it's that effort and the people involved that are the glue that holds the whole thing together.
Really, wakesurfing by itself is just a past-time. Sure some folks try and make money and there are others that attempt to control something, but in the end, it's the folks you see and spend time with over the course of the contest season that make the sport worthwhile at all.
There's arguing and accusations and hushed whispers of cheating! But after everyone has traveled back home, they can't wait to head back to the next one, for all the same arguing, accusations and whispers!
The families, the funny stories, the weird boats and wakes the obvious bias in winners and the final sad goodbyes as we all travel back to our own little corners of the world. The Carolina's, California, Texas, Minnesota and a gazillion more places. Doctors, Lawyers, Contractors, students and kids. Where else would you ever have such a rag-tag group of people gathered together, but in this crazy group of wakesurfers?
Tolerance, is the key as we are launched into different socio-economic circles, different norms and mores, hell have you ever even seen Collard Greens? We ate some (blech! by the way) at Nationals. BUT maybe there are folks that love that nasty green stuff! We don't, but we appreciate that you might. Funny accents (and it's odd that we are the only ones that don't have one!) strange customs and peculiar behaviors.
Does that mean that we don't argue about the rules or placements? Or the obvious friendships that distort those placements? No! We must and should. Does that mean that so-and-so ISN'T a knucklehead?! No they most assuredly are! What it does mean is that we come together now and then to enjoy each others company, to rride and compete and to get frustrated with the stupid judges and system! There is only one person per division that thinks those folks know anything at all. To share stories and to catch up on family. Theirs and ours and the one that we create when we are part of this wakesurf contest family.
We share a mutual love for the sport and really if we weren't all here, there wouldn't be this sport.
So from the crazy hats, the wild judging, the "what did they do to that wake?!" and the emotional bond we share through this wild sport of ours, we are all part of this crazy family.
Thanks so much for following along, we really appreciate it.